McLean Little League Can't Catch a Break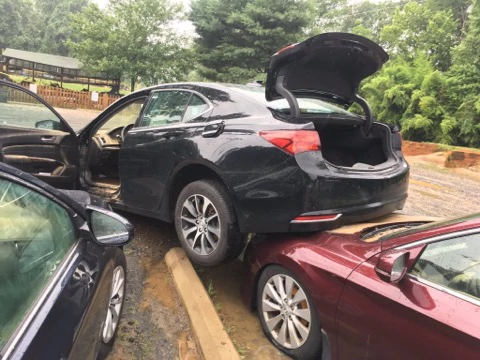 On July 8th, 2019, nearly a year ago, catastrophe struck at the McLean Little League baseball fields. It had rained hard for days causing the creek next to the McLean Little League baseball fields to fill up. 
Eventually, it overflowed and poured out into the fields and the parking lot resulting in what The Washington Post reported as "the worst flash flooding McLean Little League has faced in the past 30 years." The article, "McLean Little League embarks on rebuilding project after flash flood destroys fields," described the damage. There were multiple destroyed cars, seven destroyed pitching machines, a ruined dugout, and rained out fields. Water on one of the fields reached 6 feet.
"The dumpster was even carried about a mile or two downstream and was hauled back to the field," described Jamie Loving, a volunteer coach at Mclean Little League.
The floodwaters destroyed batting cages, eliminated practice times, and devastated the league's budget. Neighbors said that a parked car floated away. 
Coach Loving described an overwhelming sense of sadness when he saw the extent of the damage. 
                "So much of the field was destroyed, and I thought back to all the people who have used these same dugouts and fields and all the memories people had here."
The league's board of directors estimated the repairs would cost up to $75,000 and started a GoFundMe in an effort to make money to help pay for the repairs.
 The GoFundMe ended up raising over $93,000, which helped Mclean little league get back on its feet.
Apart from the damage, there were also many delays and setbacks. All of the fields were rendered unplayable for the entirety of the all-star season. 
It could have been a lot worse, though, had it happened in the middle of the season. 
When the repairs for the flood were finally over, everything seemed to go back to normal. Little did they know that another catastrophic event was just around the corner waiting for them. 
As Covid-19 entered the picture, schools and sports complexes were closing left and right. The virus came in at a bad time for Mclean Little League. 
As the season was about to get underway, they held tryouts where all of the baseball players showed what they could do on the field. The event was crowded with eager kids, but before they could be drafted to a team, the league once again closed. Members can only wait once again for their opportunity to play.