Positivity In Action
Grady Saved A Life With Selfless Donation
Students don't spend much time thinking about what their teachers do outside of school, but teacher's lives are as varied and unique as any student's, covering a wide array of interests, activities, and altruism.
Some teachers have had life-changing and even life-saving experiences that many others might never experience in their lifetime. In 2008, English teacher Thomas Grady made a major decision—he was going to donate a kidney.
His sister-in-law's husband, Steve Howland, had been on dialysis for quite some time.
"
Seventeen people die daily waiting for a kidney, and donating one won't change the way you live."
— Mr. Grady
"I have an inherited condition where the kidneys become damaged as I get older. A transplant was the only long term hope," Howland said.
Grady's son and Howland's son were not just cousins, but friends. Grady felt terrible that Howland had to hook himself up to a machine every day while his son watched in concern.
Every year, over five thousand people die waiting for a kidney transplant and even more get taken off the waiting list because they are no longer healthy enough to receive a transplant, getting a new kidney is vital to those on dialysis to stay alive because it starts to wear down your body after a few years.
When Howland found out about Grady being a match he was very shocked and emotional that Grady had taken the significant step of taking the required tests, that the tests came back as a potential match, and that he had decided with his family to go through with the transplant.
But the process wasn't that simple; Grady was deemed a preliminary match in January of 2008 but was told that he had to lose 35 pounds prior to having the surgery. He then began dieting and exercising because he wanted to have the surgery in the summertime. In addition, there were a multitude of tests Grady had to go through: everything from an abundance of blood tests to a nuclear stress test. (A nuclear stress test is when doctors use low-level radioactive dye and an imaging machine to create pictures showing the blood flow to the patient's heart. The patient is put on a treadmill and the doctor's map circulation as the heart starts beating faster and faster.) He also had to see a psychiatrist.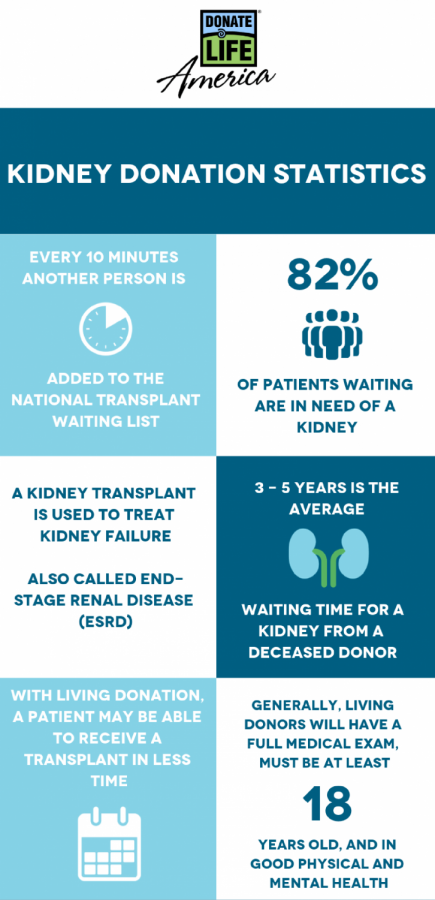 "By May I had lost the weight and got the final approval from my doctor. We then set the date for the surgery—July 18," said Grady.
It took a while for Grady to recover and return to normal. However, that was all negated by knowing he had saved a life.
"I feel very blessed every day to have received a kidney from Thomas," said Howland, who doesn't often talk about the transplant. "For me it was a gift of life. My son is now in college and I am grateful beyond words for all the family, friends and daily experiences of the last 12 years."
More than 10 years after the surgery, Grady still has the scar from the incision that removed his kidney.
"I do have a fairly large scar, but I don't consider it ugly. I consider it a badge of honor," he said.
Given the choice to make over again, Grady is adamant that he would do the same thing.
"Within a few weeks of the surgery, Steve's dialysis machine was packed up and gone. It feels really good to save someone's life. Yes, I'd do it again. Sometimes we're faced with situations that test us. Will we stand up, or will we recede into the background? I chose to stand up for this one and it was the right thing to do," Grady said.
Grady is also a multi-gallon blood donor, and he donates blood about every 8 weeks, (which is the required time you have to wait between donations). Additionally, he is also registered in the National Bone Marrow Registry, though he's never gotten a call.
If you're an adult, considering donating.  Seventeen people die daily waiting for a kidney, and donating one won't change the way you live.
While only adults over the age of 18 can donate a kidney, or give blood, it's not too early to find ways to help people in need. Look for community service options at a local hospital, or donate items to a children's hospital center like video games, books, or stuffed animals.