Opinion: Students Resistant to New Bell Schedule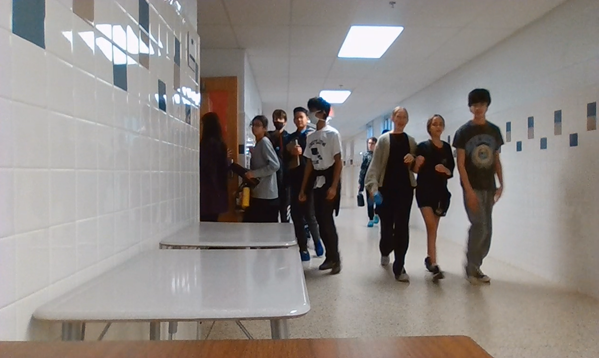 THIS IS A STUDENT EDITORIAL AND DOES NOT NECESSARILY REFLECT THE OPINION OF THE LONGFELLOW ADMINISTRATION
The schedules have changed—and some students at Longfellow don't like it. Although this schedule was likely intended to be a more structured approach to the time management of attending students, many are having some trouble getting used to it.  
 "With the new bell schedule, we have fifteen minutes of recess built in every day, and Lancer Time is every day," explained Assistant Principal Dana Bayer.
Students are given plenty of work to do, and some don't even know where to start. The shorter Lancer Time, though every day, results in students having to hurry through their assignments. 
"This year's Lancer Time is too short. I don't have time to finish my homework," stated Daisy Lin, an eighth grader attending Longfellow. 
Third period classes have also changed . Now, whatever class you have during the third period, you have every single day. The class only lasts an hour and includes a fifteen-minute recess period, leaving 45 minutes of instruction. Transitions around recess further degrade class time.  The structure of a 45-minute class is very different from a 90-minute class, and that adds confusion .
Incorporating recess was a big reason for the change, according to Bayer.  
"Having that break of recess every day, just being able to move around and go outside,  has had a lot of benefits to students," Bayer pointed out.  She also suggested that having Lancer Time every day means students have more days available to go visit their teachers for help.
In conclusion, though the changes to the bell schedule might help students to manage their time, it has caused difficulties as students adjust.