Embiid's Journey from Young Volleyball Player to One of Most Feared Players in NBA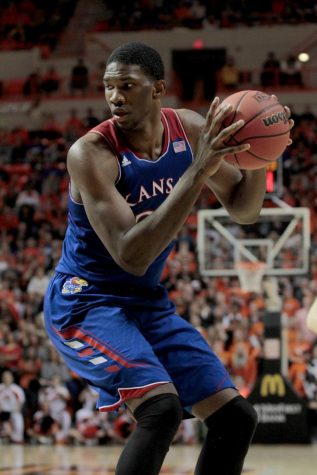 At age 16, a young Cameroonian volleyball player, hoping to play professionally, received an invitation that would change his life forever. Luc Mbah a Moute was a very prestigious basketball camp in Cameroon named after the NBA native of the country. The same basketball camp Joel Embiid was invited to. Not even considering being a future NBA player,  Joel Embiid was scared to show up to basketball camp and stayed home to play FIFA with his younger brother, Arthur. Arthur was a very important figure in Joel Embiid's basketball story and how he rose to become the well-known player he is today. Embiid began his basketball career very late in life (most well-known players began playing while growing up). However, the young Cameroonian was very committed.
Although a teenager, Embiid moved away from his family to attend high school and college in the US to perfect his basketball skills, modeling his game after famous basketball center, Hakeem Olajuwon. He attended the University of Kansas for one year, and on February 13th, 2014 was named one of the finalists for the Naismith College Player of the Year. He averaged 11.2 points, 8.1 rebounds, 1.4 assists, and 2.6 blocks in 23.1 minutes per game.
Before the 2014 NBA draft, Embiid suffered from an injury in his right foot which required surgery on the west coast. Embiid's family, along with his 13-year-old younger brother, resided on the east coast. After about four months of recovery and rehab, Embiid received a devastating phone call.
His younger brother, Arthur had passed away after being hit by a car on his way home from school. With Arthur gone, Joel lost his purpose in life and wanted to quit the NBA to go back to his family in Cameroon. However, he realized that he couldn't quit after coming this far. His brother wouldn't have been proud if he quit now.
Once he realized that playing would honor his brother's memory, Embiid lived every moment to the fullest. Finally, after two years of physical and emotional recovery, Embiid played his first game. He was an instant success.