March Madness Predictions Came Pretty Close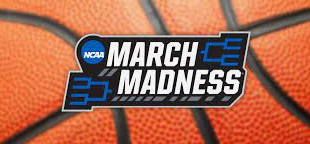 People tend to think about March Madness bracket success as an overcomplicated guessing game, rather than thinking about how much skill is needed to be a March Madness Monarch.
If you haven't heard of March Madness, then here is the rundown. March Madness is a college basketball (NCAAM) tournament that happens from mid-March to April. The tournament has 64 teams that battle in a single-elimination tournament. The reason that the whole "single-elimination" is important is because upsets are common. 
In the NFL and NBA, there are generally four to five teams who could win and upsets are decently uncommon. However, in March Madness, upsets are quite common and there has never been a tournament with no upsets. Even number one seeds, the best teams in the tournament, have lost in the first round before.
One of the most polarizing parties playing in the tournament is Gonzaga. For most of the season, they have been the number one team in the nation, with an elite two-three zone defense, which is one of the best in the nation, and their offense is a soaring machine that puts up almost 90 points, which leads the country.  
Due to this, many fans believe that they will win it all.
"Personally, I think Gonzaga will win the tournament. They have a great offense led by big man Drew Timme and are second in the nation in field goal percentage," said After School Coordinator  Riley Barrows, an NCAAM fan.
But for such a powerhouse, they do have weaknesses. They sometimes choke in big games, like the Duke game or the Saint Mary's game, and their 3 point game is mediocre at most and they aren't themselves when they face teams with a great perimeter defender, so where do they belong on your bracket? 
Most people agree that they will win their first two, but UConn should be a good fight. After that, they should steamroll Arkansas and beat Duke in a close one  (assuming those teams don't get upset earlier). However, their tendency to lose close games will have to get them at some point, so Duke has a real chance to upset them. Therefore, our advice says that Gonzaga will get in a close game with Duke, and either lose there or win it all.
On the flip side of the heavy favorites like Arizona, Baylor and Gonzaga are smaller teams, like Villanova, Texas, and Saint Mary's. Many people count these teams out and focus on the big teams. However, to master March Madness, one must predict upsets as well, and here are some teams that should be watched carefully. 
First, Houston. They have a dominant defense that is shutting down the offense of every team they face. Sadly, their offense self implodes quite consistently, which has cost them multiple games this season. Even with all this, I wouldn't be surprised if they make it to the sweet sixteen. There is also quite a bit of hype surrounding them.
"I thought Houston looked really good in their conference tournament," suggested PE teacher Paul O'Connor, a casual NCAAM fan.
Next, Villanova. They have both a great three-point game and a powerful driving attack. Their main issue is that they lack physicality and aggressiveness, but as long as their defense doesn't fold, they should be a sure bet for the elite eight.
Finally, St. Mary's. They have a great defense that manages to slow down even Gonzaga's elite offense. Their offense is ok, and a solid passing unit, but their finishing is lousy. They should win their first game, and there is a good chance that they upset  UCLA, but they will likely lose a close one to Baylor in the sweet sixteen. 
However, aside from these, there is another team that could get a big upset: St. Peters. They are facing an overrated Kentucky and could probably upset Murray State. If so, they could make a deep run.
"It would be great to see St Peters make a deep run," said Barrows. "When it comes to March Madness, I think energy, enthusiasm, and luck are the keys to winning. Any team can win on any given day—It's madness!"
Other fans, however, have other reasons to think Saint Peter's is going far.  
"I think St. Peter's, because they have the most intimidating/worst mascot ever," said  O'Connor.
After careful thought and consideration, multiple example brackets have been made, each one with a different outcome and game predictions.
Conspiracy Theory Backet With Lots of Upsets:
In conclusion, while it may be hard, nearly impossible, to guess the perfect bracket and claim that 263 chance of winning, you can drastically change your odds by understanding the game of basketball, by knowing the teams playing and by reading this article.