March Madness Unreal in 2021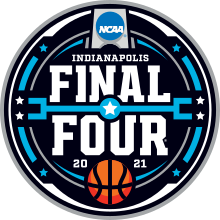 On the 22nd of January 2021, the Michigan Wolverines beat the Purdue Boilermakers by a whopping 70-53. They were on a two-game win streak but little did they know, they wouldn't be able to play the next five games due to unfortunate COVID tests.
The team had been working hard and had achieved a record of 13-1 after 14 games. But just as the team was celebrating an amazing victory, they came to work the next day only to hear that their whole athletics department was shutting down.
"Everybody was a little frustrated with what was happening," star player Franz Wagner told the Detroit Free Press, "But yeah, we'll see. It's definitely going to be a challenge."
This was a big deal at the time because the season wasn't even halfway through yet, and according to CBS, it really "underscored the sense of nervousness in college basketball."
However, 7th grader and big Michigan fan Saavan V. didn't think it was a big deal. "I don't think that it affected us too much because it was so far away from the tournament," Saavan said. The pause took place a little more than a month and a half before the tournament.
Michigan alumni and Longfellow parent Veeral Shah had a different perspective.
"There was some rust after being on a streak before the pause that took some time to get over. It may have even led to some of the injuries that happened in the tournament," Shah suggested.
The Wolverines were not the only team affected by COVID-19 during their season. Duke and North Carolina both got kicked out of their conference tournament due to positive tests. Virginia Tech had to take a pause at the beginning of the season, Maine opted out of their regular season, and Bellarmine University, in Kentucky, paused athletic activities.
Number 10 seed VCU even had to forfeit their round one game in the tournament. They were supposed to play number seven seed Oregon but had some COVID-19 restraints and had to forfeit and give the win to Oregon.
"I think it's fair that they had to forfeit because they were responsible for keeping covid cases under control," said Saavan. "Also, March Madness has a schedule that they need to stick to; they can't be rescheduling everything for one team."
There is also the argument about not having fans in the stands, even if they were tested. A lot of people love the energy of the fans during a huge tournament like this one, and this year people just didn't get that experience.
"The tournament would have definitely been better with fans; look at all the big moments and big upsets," said Saavan, "but I completely understand why they did it, and I think they made the right choice."
They had to decide if they wanted the tournament to be more exciting for people or to keep it safe, and they chose safety.
"They knew that there would be very large precautions to keep the players safe, and they also just really wanted to play," said 7th grader Walker H.
These players just wanted to play, and some virus that was going around wasn't going to stop them from their dream. They took precautions and some risk but ultimately decided to make their dream come true.